Management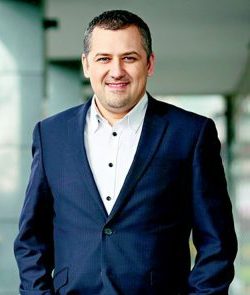 Wojciech Kuliński
Chief Executive Officer
Chairman of the Board Igoria Trade SA which is the owner of Trejdoo.com trading platform.
Graduate Kozminski University in Warsaw, the Warsaw School of Economics and Maria Sklodowska-Curie University in Lublin.
He has 14 years' experience in the capital market and financial services sector. For a period of 10 years he was the executive in the IT departments, Middle Office and Operations at Deutsche Bank. He was responsible for numerous domestic and international projects of business and technology, including new financial products launching on the market.
SUPERVISORY BOARD
---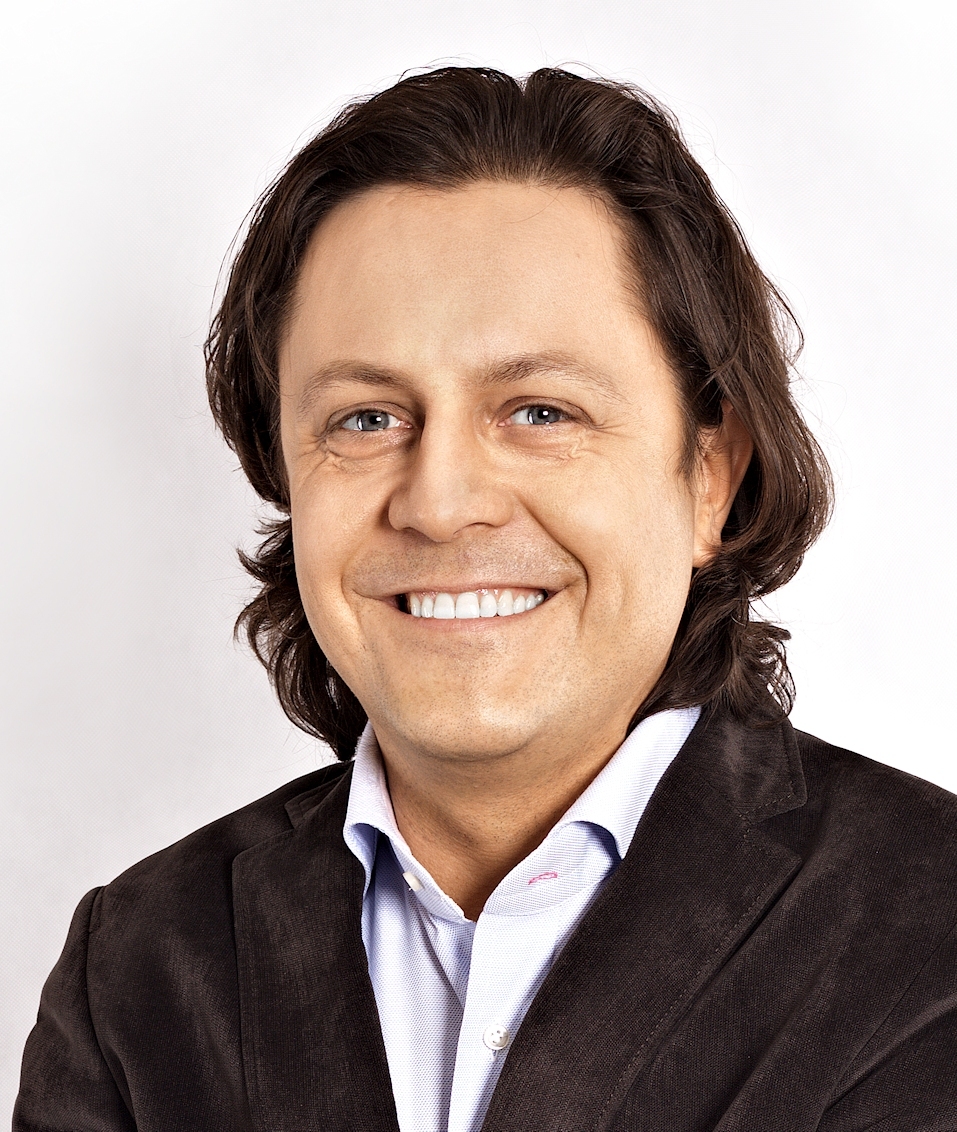 Maciej Hazubski
President of Supervisory Board
Maciej Hazubski is a graduate of the Warsaw School of Economics.
He has many years of experience in management and sales. He has advised on several tranactions in the area of investments, mergers and acquisitions. Co-funder and partner in several enterprises in the area of new technologies, the Internet and mobile solutions. He worked for Misters Audytor Sp. z o.o. and BDO Polska Sp. z o.o. From 2000 to 2006 he held executive and management positions in companies with the technology and the Internet industries, including L2Mobile.com S.A., Linia 1 Sp. z o.o., Infogis Sp. z o.o. and Soltan Sp. z o.o. Currently, Maciej is the CEO at IQ Partners S.A., and also Chairman of Board of Directors of the Screen Network S.A., Zakupy.com S.A., Tevor S.A., Acreo S.A. and Concerto S.A. Maciej is also a member of the Supervisory Boards at Cube Group S.A., Site S.A., Hub30.com Sp. z o.o., Power Price S.A., Mobile Partner S.A., Tylko Pracownicy S.A., Smoke Shop S.A., M10 S.A., Propergroup S.A. and W Investments S.A.
---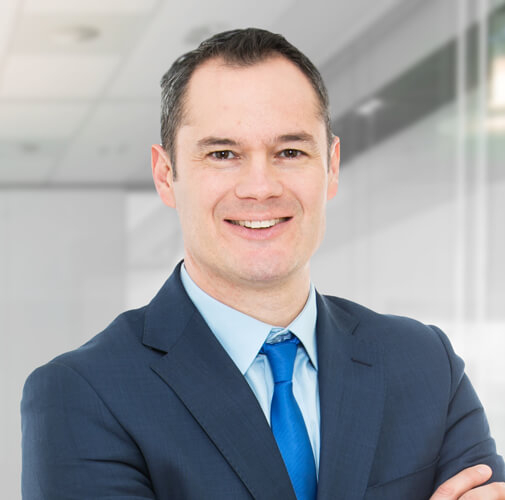 Raphaël Vieuxmaire
Member of Supervisory Board
Master of Accounting (Finance and Accounting), Chartered Accountant. Has experience in project and team management. Specialist in the areas of mergers and acquisitions, negotiation of loans for companies, buying companies, creating business plans, consolidations, restructuring companies, international sales. Since 1999 he has been associated with Exco A2A Poland – Accountant, Director, Member of the Board, Partner.
---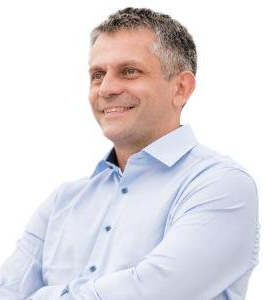 Michał Nagłowski
Member of Supervisory Board
Michał Nagłowski is a graduate Kozminski University in Warsaw.
He began his professional career in 1999 in KPMG for 5 years. He was responsible for audit, mergers and acquisitions and consulting for clients in the financial industry. He progressed on for one year in Ernst&Young providing similar services. Michal was further employed in Deutsche Bank holding senior management positions in Poland and Singapore for over a decade from 2005 till 2016. His expertise there includes retail banking, private and wealth management businesses. Michal is now the Founder of Singa-Pol Pte. Ltd. The company specializes in business development of Polish companies in South-East Asia.
---
Piotr Bolmiński
Member of Supervisory Board
Considered as a great accounting and tax specialist, the expert in consolidated financial statements area and International Accounting Standards. Piotr Bolmiński is the co-owner and the CEO at Forum Rachunkowości Sp. z o.o.
---
Wojciech Przyłęcki
Member of Supervisory Board
He studied law at the University of Nicolaus Copernicus in Olsztyn and Management School of Management and Administration.
Since 1997 is an entrepreneur specializing in technology projects and websites. He has many years of experience in the design and implementation of information systems. Co-owner and longtime CEO EnterNet Sp. z o.o. which has created a website from scratch PRV.PL and Wapacz.pl. In 2005-2006 he worked as Director of Technology Development at EL2 Sp. z o.o. Mr. Wojciech Przyłęcki acting as Vice President of IQ Partners SA also serves as the Chairman of the Board of companies in 100% dependent on IQ Partners SA: InQbe sp o.o., Inventiq sp. z o.o. He is also Vice President of the Management Board Ventures Hub Sp. z o. o. In addition to these functions Mr. Wojciech Przyłęcki is the CEO of the following companies: SmartSpot Sp. z o.o., Hub30.com Sp. z o.o., Ponolo Sp. z o.o., SportsTV Sp. z o.o., Transdata Sp z o.o., Ingis Sp. z o.o. and Big Data Solutions Sp. z o.o. In addition, Mr. Wojciech Przyłęcki functions as supervising the following companies associated with IQ Partners SA : M10 SA, Propergroup SA and Site SA, as chairman of the supervisory board, B2BPartner SA, Czerwony Widelec SA, Mobile Partner SA as a member of the supervisory board.
---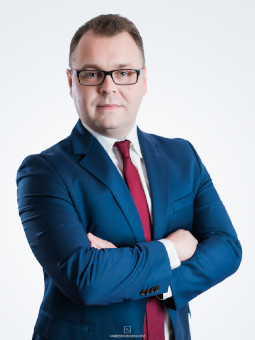 PRZEMYSŁAW KOWALEWSKI
Member of Supervisory Board
Member of the Bar Association in Warsaw. A graduate of the Faculty of Law and Administration at the University of Warsaw. Certified Adviser in the Multilateral Trading Facility.
In 2008-2009 he worked in the Polish Financial Oversight Commission, in the Financial Services Department and Functional Supervision Licensing in the Capital Market Supervision Division. In 2009-2011 he worked at Altus Towarzystwo Funduszy Inwestycyjnych S.A. and at Mercurius Dom Maklerski sp. o.o. Since mid-2011, he cooperated with ECB Solicitors S.A. with headquarters in Warsaw, an independent Polish consulting company, one of the largest Authorized Advisers in the alternative trading system organized by the Warsaw Stock Exchange (NewConnect market). Since July 2013, he cooperated with renowned Warsaw law firms.
---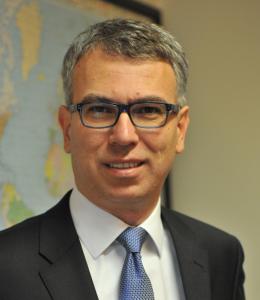 Nicolay Mayster
Member of Supervisory Board
He graduated in Tunisia in 1997 with a Bachelor degree in Managerial Sciences, major – Banking Management.
Nicolay started his carrier in Tunisia as equity analyst in Smart Finance – a local research firm. In Bulgaria, he has worked as an analyst and a stock broker for a large brokerage firm before starting Intercapital in 2001. Nicolay is a Chartered Financial Analyst.